Links
(Helpful Links & Referrals)....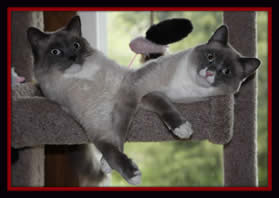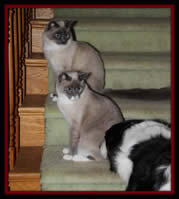 We refer our Clients to: Shop and Support other Local Small Businesses




Humane Dog Equipment:
Quality Front Clip Harnesses, Head Halters, All Cloth Martingale Collars, Flat Collars, Back Clip Harnesses, Leather Leashes, Performance Gear, & More....
Alpine OutFitters: Front & Back Clip Harnesses.
Urban Trail Adjustable Harness 'with' a Front D Ring (ask for it)
Back On Track Products: Special Theraputic Jackets, Leg Wraps, Beds, & More (Dogs & Human)
Blue-9 Buckle-Neck Balance Harness: Front & Back Clip - Fully Adjustable
Bold Lead Designs: Leather Collars, Leather Leashes, and Long Lines
Clean Run: Performance and Agility Gear/Products
Dog Sports Canine Leather Designs: Leather Dog Products (Valerie Alfinito / Local Small Business - Lincoln, CA) -Quality Leather Products
Gentle Leader Head Halter: Humane Anti-Pull Devices
Grateful Shed Antler Chews: http://antlerchews.com/contact - 208-522-1232
K9 Tactical Gear: Leather Long Lines & Leashes (Local Small Business - Rocklin, CA) - Quality Leather - Amazing quality of Leather!
Nina Ottosson Dog Puzzles: Great Mental Stimulation
Planet Blue Dog: Performance Gear/Products and Much More
Sense-Ation Front Clip Harnesses: Humane Anti-Pull Devices
Serious Dog Supply: Leather Collars, Leather Leashes, and Long Lines
The Freedom No Pull Harness: Front and Back Clips - Humane Anti-Pull Devices




Helpful Links
ASPCA Pet Health Insurance - Questions to ask before you buy
ASPCA Animal Poison Control Center
Barking: Articles on Karen Pryor's website.
California Poison Control Center
CGC (Canine Good Citizen Test): Great goal to shoot for!
Clicker Training Tips: Karen Pryor Website
Consider Adopting an Older dog by SPCA
Dee Ganley CPDT, CABC, Andover NH: www.deesdogs.com
El Dorado County Animal Services
Fire Prevention, Preparedness, & Recovery - Pets
F.D.A. Pet Food & Treat Recalls: Reminder ~ Call your Veterinarian for questions/concerns!
Heartworm Disease: Talk with your Veterinarian about the importance monthly preventative.
Help for Your Fearful Dog: A Step-by-Step Guide to Helping Your Dog Conquer His Fears (Paperback) by Nicole Wilde (Author)
Hurricane Tips for Keeping Your Pets Safe
Itchmo Pet Safety Alerts (Recalled Dog and Cat Food)
Judy Gamet & Dogs Can Dance: (Offered Monday nights at The Right Steps)
Keeping Your Dog Safe at the Beach
K9 Nosework & NACSW (National Association of Canine Scent Work)
Pet Insurance: Top Consumer Reviews
Pet Partners - Pet Therapy
Pet Proofing - Keeping Your Home & Yard Safe Safe for Dogs or Cats
Platinum Performance Supplements: Quality Dog, Cat, & Horse Supplements
Protect Your Pets from Summer Pests
Puppy Mill details by the ASPCA: Great information and facts by the ASPCA (11+ pages of details).... From what a Puppy Mill is ~ What to expect if you have a Puppy Mill Puppy ~ How to fight Puppy Mills ~ ASPCA's stand on Puppy Mills ~ & Scams to avoid ~ to name just a few.
Recommended Reading (Magazines, Books, News Letters, & Links to Articles/Videos)
Sacramento City Animal Shelter
Sacramento County Animal Care & Regulation
Dangerous Second Hand Smoke to Pets & People
Sirius Pup Behavior Blueprints: By Ian Dunbar - Free Downloads
Socialization Article from the A.P.D.T. by Jennifer Messer, BA, Psych (Hons.), DVM
The Right Steps "Doggy Digest" Summer 2014 Newsletter 
The Right Steps 'Doggy Digest' Summer 2012 Newsletter
The Right Steps 'Doggy Digest' 1st Quarter 2012 Newsletter
The Right Steps 'Doggy Digest' 1st Quarter 2011 Newsletter
The Right Steps 'Doggy Digest' 2nd Quarter 2010 Newsletter




3 Articles on "How to Choose a Dog Trainer":
http://www.therightsteps.com/how_to_choose.html
https://petprofessionalguild.com/Top-Ten-Questions &
https://apdt.com/pet-owners/choosing-a-trainer/
Dog Sport Professional Trainers

K9 Nose Work Classes - Cindy C. Smith, CNWI - The Right Steps, Fair Oaks CA
Cindy C. Smith, CNWI - Owner & Lead Trainer of The Right Steps
Kathi Kikuyama - Agility
GreytDogs - Donna D'Amico - Agility
Herding ~ 4 ~ Ewe / Debbie Pollard - Herding
Susan King with Fun First Agility - Agility
Tanya - Orangevale Confirmation Classes ~ 916-966-8536
Touch and Go Agility - Agility
K9 Wag - Agility

Aggression, Leash Reactivity, & Severe Separation Anxiety Trainers
Melissa Bain, D.V.M., DACVB, MS
UC Davis: Behavior Department:
(530) 752-1393
Ain't Misbehavin' Dog Separation Anxiety Counseling
www.aintmisbehavin-dogs.com/
Kyrana Michaelson
Wags and Wisdom
www.wagsandwisdom.com
916-542-2383
Kayla Block
Kayla@understandingdogtraining.com
www.UnderstandingDogTraining.com
702-375-0007
Allison Marie Daack
www.daackpack.com
916-878-0588
Kelly Lee
Dogkind LLC
www.dogkindtraining.com/
530-350-9663
Sacramento SPCA
Appointments: https://www.sspca.org/behavior-training
San Francisco SPCA
Dr. Sophia Yin, D.V.M., MS
drsophiayin.com/about/
(Deceased - In Memory)

Board & Train Trainer
530- 503-5153

Service Dog Trainer
Shona Mohr
http://www.seemeedogs.com/contact.html
916-628-1460
The Right Steps and Cindy C. Smith are proud members of: