Combo Training & For Fun Classes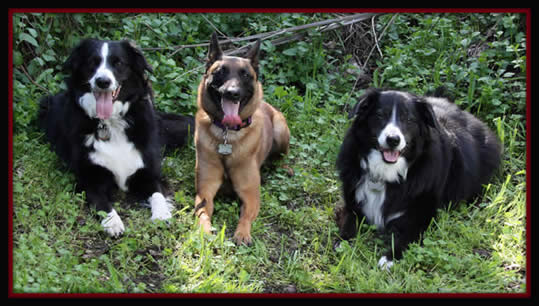 Combo Class - Training, Agility For Fun, Clicker/Shaping, Luring, & Misc. Fit Paws Equipment for Fun Class:
6 Weeks Total - Once a Week for 6 Weeks - 2 Puppies/Dogs Minimum -to- 4 Puppies/Dogs Maximum '&' 1 Adult Minimum-to-2 Humans Total Same Household Maximum Per Puppy/Dog to allow for a Small Focused Personalized Class Experience and allow more floor space to work each Puppy/Dog.
Age & Requirements: Puppies/Dogs 4 Months and Older who are both People and Dog Friendly both on and off leash. This Class is NOT appropriate for Puppies/Dogs with Leash Reactivity Issues, Aggression Issues, and/or Hyper Arousal Barking Issues.
Training Examples: Working Training in front of you as well as on your Left and Right Heel Side Positions - Sits, Stands, Downs from a Sit and Stand, Sit and Down Stays, Stay Release Word, Leave It, Recalls, Attention Walking Heel Work, Targeting, Sending, Get It, Take It.
Methods: Positive Reinforcement and Force Free Only - Shaping and Luring.
Rewards: Food and Toys
Dog Equipment (Collars/Harnesses/Leashes): Only Humane Equipment allowed.
Potential Equipment: All Puppy Safe Level Equipment - Examples: Clicker, Tunnel, Table, Pivot Boards, Ladders, Mini-Teeter, Cones/Cavalettis, Fit Paws Equipment, Skate Boards, Aerobics Steps, Bosa Balls, to name a few.
This Class is an open forum at Trainer's discretion each week. Class is geared to under control at all times - yet be fun, confidence building, and great for mental stimulation.
Required reading, please visit our Forms Page, before signing up for Classes.