Contact Info. / Directions
& Hours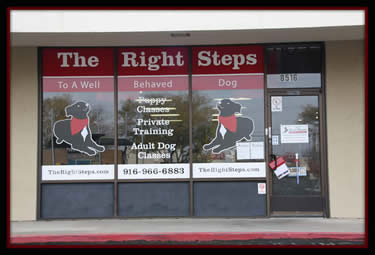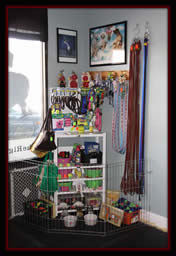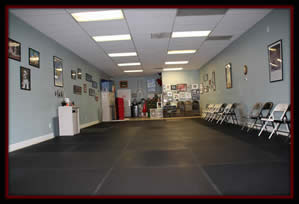 Lead Trainer/Owner: Cindy C. Smith, CNWI

Business Phone Number: 916-966-6883 / E-mail: therightsteps@comcast.net
Back Up E-mail: therightstepscnwi@gmail.com
Mailing Address: P.O. Box 1717, Fair Oaks, CA 95628

Physical Location - Open 'By Appointment Only' (No Walk Ins, Please Call First):
Madison Plaza, 8516 Madison Avenue, Fair Oaks, CA 95628 (No Mail)
"Due to the nature of our Business, we return all messages only on Wed., Thurs., & Fri. approximately between 9:00a.m.- 4:00p.m., in order received"- Thank you for your patience. If you have left or sent a message and have not heard back from us, we did not receive your message, 'please' call or e-mail again. We are worth the patience and wait to hear back from us! We look forward to speaking with you soon! Thank you for contacting us!
Open: By Appointment Only, Wednesday through Sunday (no walk ins). No Public Restroom On-Site.
Services: Pet Dog Supplies & Fittings, Training, and Photography offered by appointment only at our Fair Oaks Location, In-Home, and Off-Site.
We moved to our New location in Fair Oaks June 2010, from our previous Orangevale location of many years. Same great business and Trainer, just a new/much nicer location!
Closed: Mondays, Tuesdays, Major Holidays and/or Personal Days (Vacation, Sick Days, etc.). *Please see below for any additional planned days closed....
*Current Holidays & Additional Days Closed:
Feb: Fri. 03/03/17 through Tues. 03/07/17 (Trainer out Sick)
April: Mon. 04/10/17 through Thurs. Afternoon 04/20/17 (Planned Time Off)
May: Sun. 05/14/17 (Mother's Day - Planned Time Off - K9NW Sniff & Go)
May: Fri. 05/26/17 through Tuesday, 05/30/17 (Memorial Day Weekend Holiday - Planned Time Off - Agility & K9NW Trials)
Other Dates: To Be Announced.... Please Check Back for Updates throughout the year....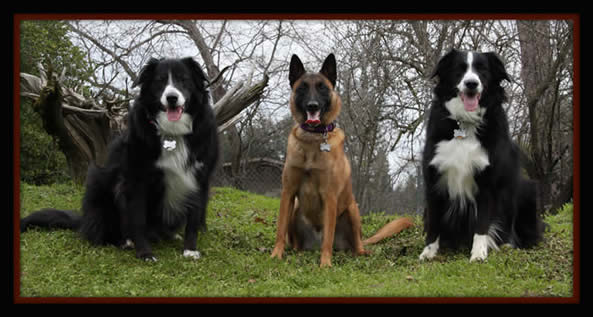 Please Note: Our Physical Location/Business is only available to Clients By Scheduled Appointments = Limited Availability (no walk-ins please - to provide maximum customer service for Clients in scheduled appointments, location is only open by appointment = Thank you for your understanding). No Public Restroom Available on site/at location.
Back To Top